Georgian Bay Driftwood Art

As an artist and a person, I want to make sure that you get that unique custom art piece that is a perfect fit for your home, cottage, or chalet. These pieces cannot be found in galleries or shops. All of these pieces are are sold directly to you in an effort to keep the cost reasonable. These pieces take a substantial amount and time and effort to complete, and I have priced them with the sustainability of the art process in mind. Every piece of driftwood art supports clean water initiatives and removes foam and plastic from the shoreline of Georgian Bay.
The prices vary because each piece is different, but the price for fish pieces is $17 an inch and these prices are in Canadian Dollars. If you are an American customer you can expect to be quoted in American Dollars, which is typically 30 percent less expensive and approximately $13 an inch.
I try to base the pricing on the time that it takes to complete the project and I want to keep these pieces within the reach of people who are passionate about the outdoors and enjoy nature as I do. I know that this may not always be the case, and I encourage you to try to create your own driftwood pieces as ultimately it will mean more to you and the person who you gift it to as it is your time and effort.
I am still new with birds and they take more time, so I don't have specific formula for those as of yet, but contact me, and over time I will come up with specific pricing for birds or custom pieces.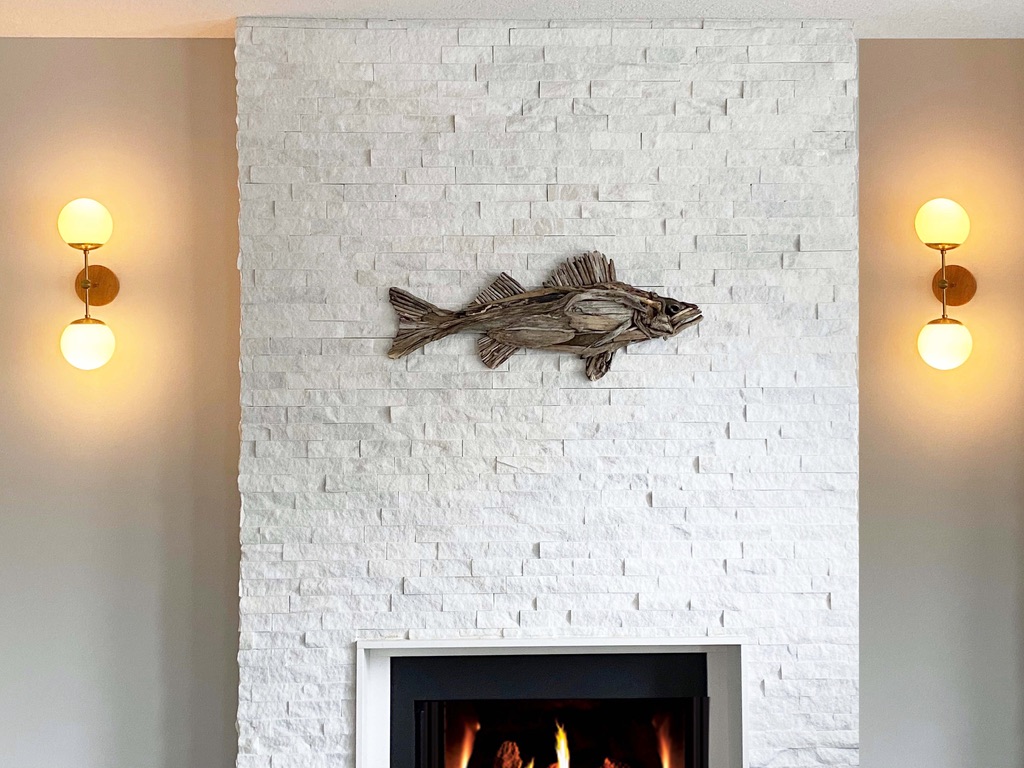 Example: You want a 36 inch Walleye the cost would be 36 x $17 = $612 ?? the cost of the this same fish in U.S. Dollars would be $468 ??.
The pricing does not include the cost of shipping which is typically less than $30 and is shipped via Canada Post and arrives in 5 business days.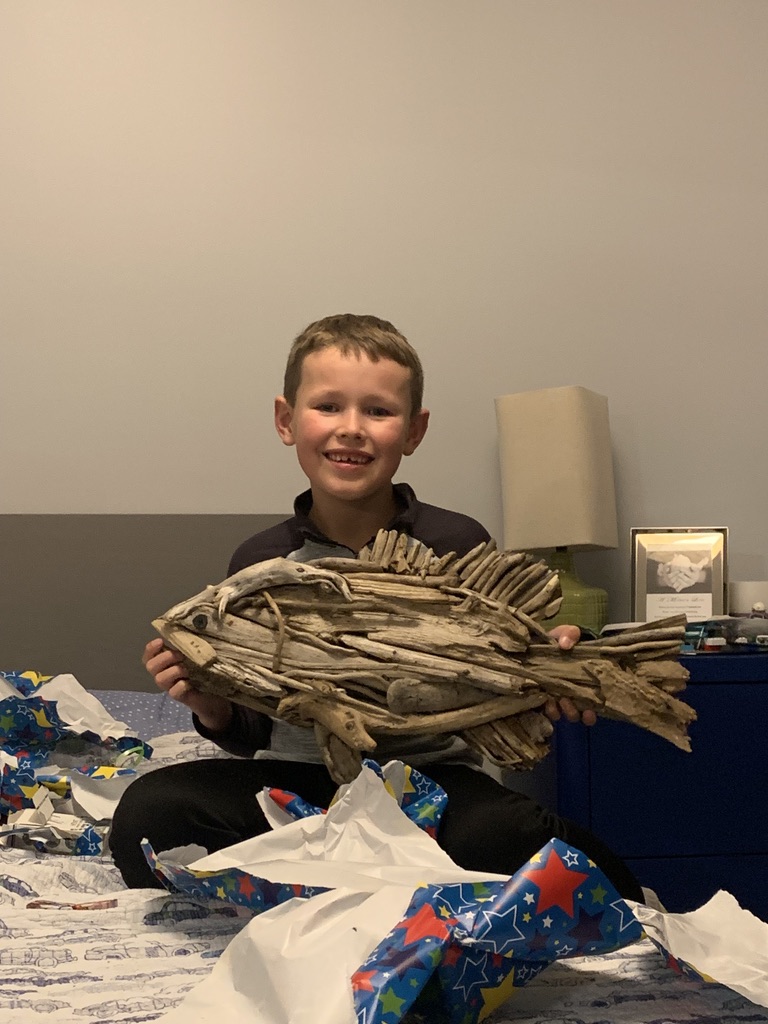 Donation Included
When you make a purchase the donation is taken care of by Georgian Bay Driftwood Art. The price has a built in donation to clean water initiatives that help keep Georgian Bay clean. You will get an email from the charity recognizing you for your contribution from the purchase of the driftwood art.
Galleries
Did you know that galleries give artists exposure, but also take a substantial cut of the price of the art pieces. If an art piece is $500 the typical gallery would get $250 and the artist would get $250, sometimes this cut is higher for the gallery and it is a 60/40 split leaving the artist with even less. This may work for some artists who are trying to get exposure, but I have decided to avoid galleries and deal directly with you which allows us to give back more to charities that support clean water initiatives.