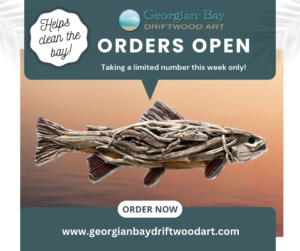 Get your unique driftwood art piece and help clean Georgian Bay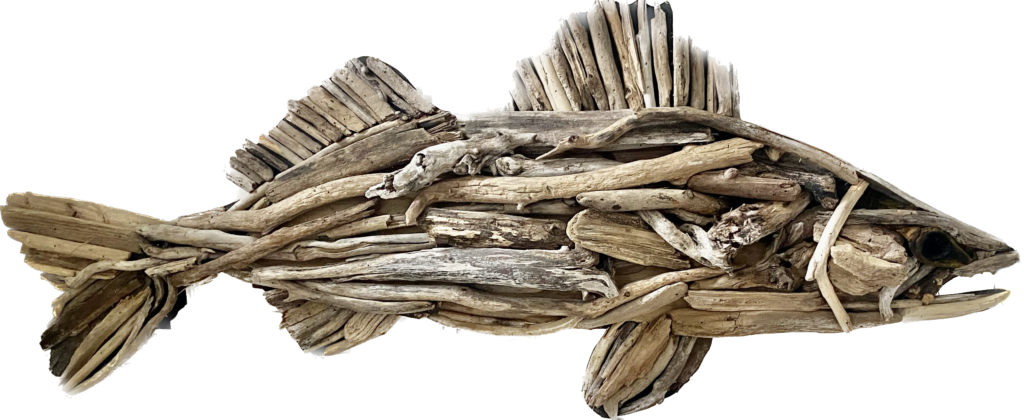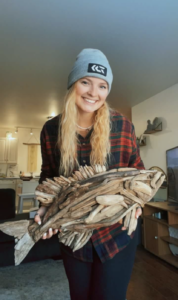 Each piece helps clean the shoreline of Georgian Bay Lake Huron, and supports clean water initiatives.
How to Order

1. Send me an email or DM

2. I will send you a quote on the art piece.

3. Fill out the form below

4. Make a deposit to start the build.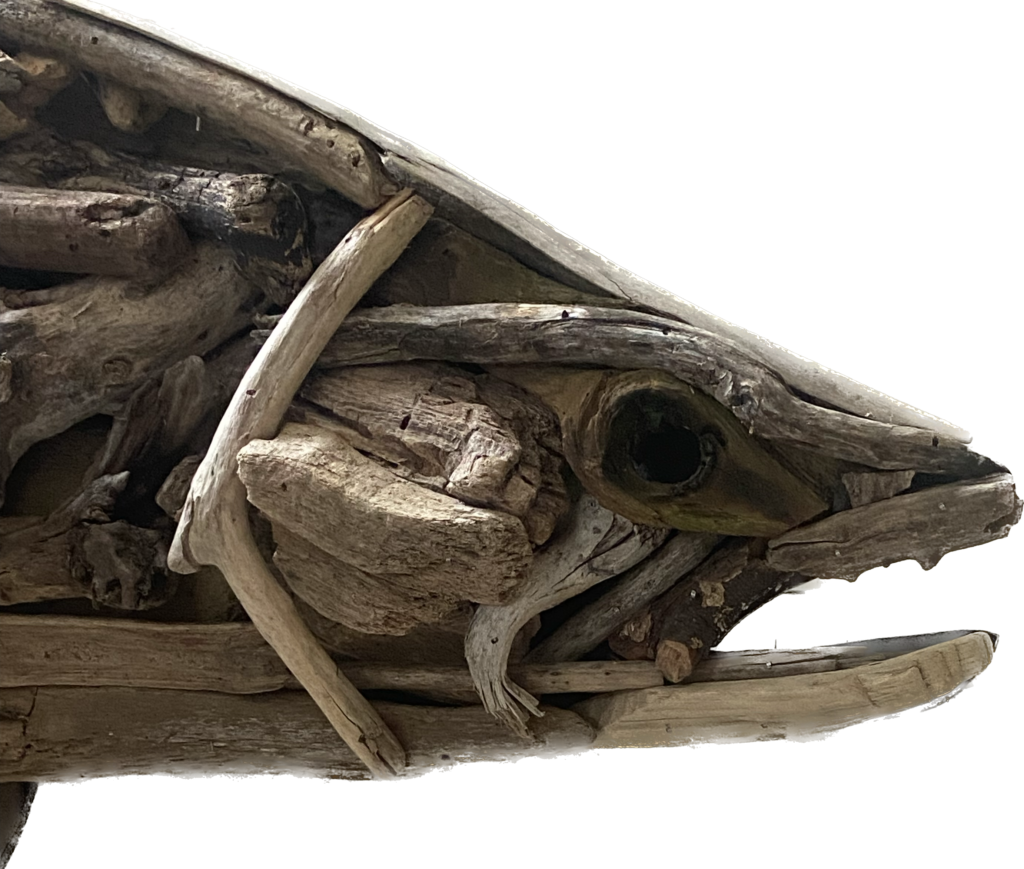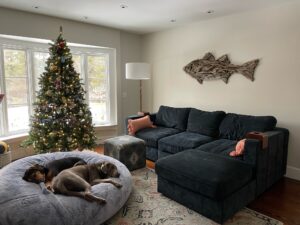 Q. What is the cost of the artwork? A. It depends on the fish and the size. But typically the fish are 17 an inch Canadian Dollars or $13 an inch in U.S. Dollars.
So if you have a 36 inch walleye, will be $612 Canadian Dollars and $447 American Dollars. Feel free to call me if you have any questions regarding shipping.
If you buy driftwood art from a gallery or a design store, the cost can be much more, and you have no control over the design or the size. You can see more of my artwork in the Gallery.
Q. What is the smallest art you do? A. The smallest artwork that is done is 24 inches long for fish.
Q. Do you only do fish? A. No, feel free to shoot me a note and I can work with you.
Do you have a quote, and are ready to order ? Then it is time to fill out the order form.